Anatole Konietz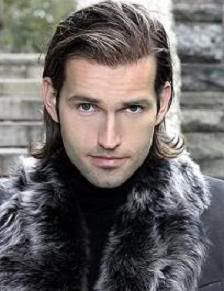 Name
Sergeant Anatole Konietz, Song and Dance, Bringer of the Thunder
Tribe
Shadow Lord
Auspice
Galliard
Rank
Fostern
Sergeant, 15th Engineer/Rescue Brigade (Bechyne) Czechoslovakian Armed Forces
Sergeant, Detached by Czech Force Commander Jan Valo, for extended Service in Mixed Company, U.N. Forces
Recieved Field Promotion to Master Sergeant, however M.I.A. before could be confirmed
Breed
Homid
Notable Traits
Pure Breed x2: Shadow Lord, Dressed in Combat Fatigues, Desert Camoflage dating back to the Gulf War
Pack
Sole Survivor of the Recon Pack formed to try and discover more of what was happening in Northern Africa. (Shifting Sands, totem: Owl)
==Information known to the Nation==
Kin / family
*Despite having at least SOME Pure Breed, there is no known family line to have ever existed, of note, within the Shadow Lords with the name Konietz. Yet, Anatole sometimes seems to say something about the weight of family and duty to them, which would indicate his heritage would be at least somewhat of note.
*Recently took a mate. Her name is Jocelyn Constantin.
Rites and Chalenges
At this time, Anatole seems quite reluctant to reminisce overly much, an odd trait in a Galliard, and, since it's been a few years since his Rite of Passage, and challenge for Fostern, there aren't many easy avenues to hear the tale otherwise.
Quests
== Rumors ==
*Anatole keeps hinting at the Sandstorm… or a returning storm… and how it will sweep things away if left to grow where it is.
*Anatole willingly committed Homicide against a 3000 dollar Armani suit, and the former body wearing it.
*Anatole seems to be fairly friendly with Connor… and has seen Connor's sister Jayna.
== Quotes ==
==Soundtrack==
==OOC Information==
Player
Michael Berthiaume, Bee, B
Location
Saint John, New Brunswick, Canada (WAY THE WAYS AWAY!)
Contact info
moc.liamg|emuaihtrebeebm#moc.liamg|emuaihtrebeebm
FM Characters
page revision: 10, last edited: 11 Apr 2009 22:28